Large or Small We Groom Them All!
Is your dog looking a little shaggy these days? Maybe the hair on your dog's face is so long, you've forgotten what its eyes look like. Good news! Our professional dog grooming service can give your dog a trimmed, fresh new look for the season. Consider why so many dog owners in Pierre, SD look to Apryl's Animal House when it's time to groom their favorite canine.
All Breeds & Sizes of Dogs Welcome
Maybe you have a delightful long-haired dachshund that needs a trim. Or, perhaps your favorite Golden Retriever needs a few layers of hair removed for the hot weather months. We are happy to say we have experience grooming dogs of all sizes. When it comes to our pet grooming services, we treat each dog like an individual. At Apryl's we like to say, 'Large or small, we groom them all!'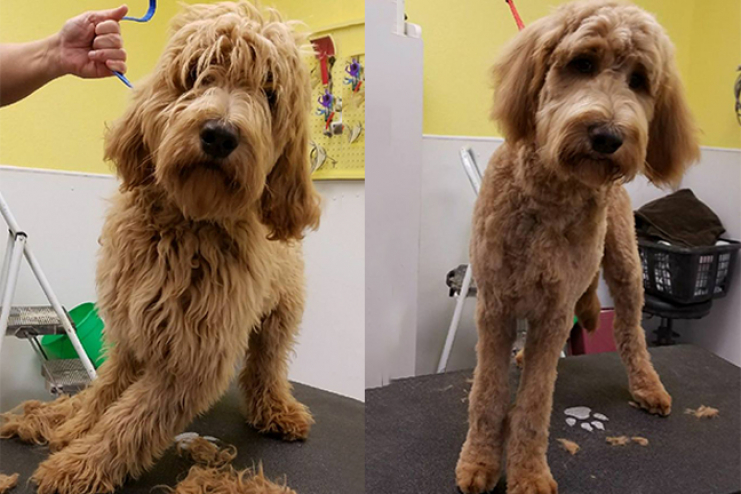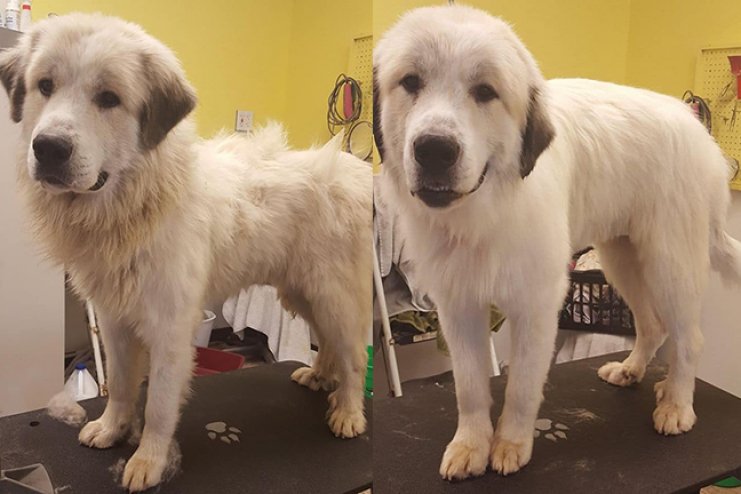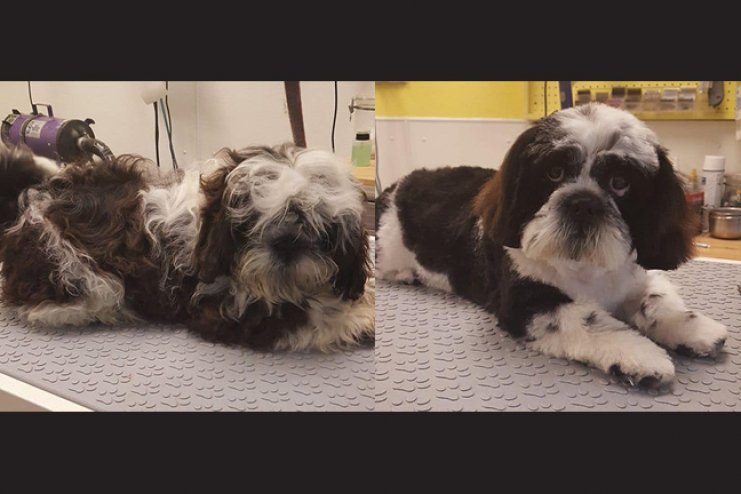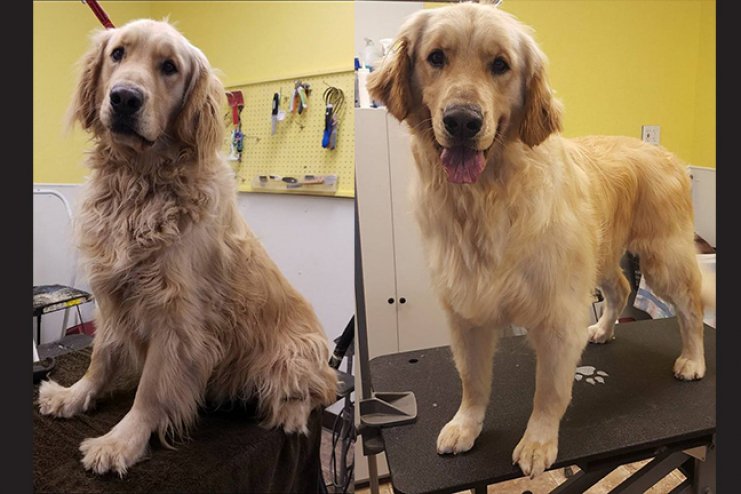 Our Experienced Groomers Treat Each Dog Like Their Own
We understand that some dogs get nervous about being around unfamiliar people and other dogs as well as having their coat bathed and/or trimmed. That's why our experienced groomers take the time to soothe your dog to make it feel at ease before starting the grooming process. We want your dog to be as calm as possible, so we can do our best work on its coat and nails.

We Listen to Your Grooming Preferences for Your Dog
Some dog owners want their dog's coat to be cut as short as possible, while others want just a simple trim to make their dog more comfortable in the summertime. At Apryl's Animal House, we listen to any grooming requests you have for your pet. Of course, if you're not sure what sort of trim you'd like, our creative groomers have plenty of suggestions to share!

We Ask for Advice on How to Calm Your Dog
Maybe your Yorkshire Terrier is nervous about its first trip to the groomer's. Our staff members will ask you if there is anything we can do to put your dog more at ease. Perhaps you brought along your dog's favorite treats or a stuffed toy. We can use this to calm your dog before the grooming starts. You know your dog best and we want to do what we can to make the experience a positive one.

We Maintain a Clean, Healthy Environment for Your Dog
We make it a priority to maintain a clean, healthy environment in our pet grooming facility. We want you to feel comfortable with leaving your healthy dog in our care. We disinfect the waiting area so your dog doesn't pick up anything left behind by the dog that was there before it. We know that keeping a clean, orderly facility is part of providing top-quality service to our dog owners in Pierre.
We Use Modern Grooming Equipment and Supplies
If you take a quick tour of our grooming facility, you'll see that each of our work tables has a soft or a rubber surface. This allows us to do our grooming while preventing your dog's feet from slipping on the table. This specialized surface makes a dog feel more secure while it's being groomed. Our other tools including clippers, scissors, combs and brushes are all designed for use by professional groomers. Our bathing facilities are safe and easy for dogs to get into and out of before they're trimmed.
We Operate a Safe
Grooming Business
We groom many breeds of dog. So, it's important to maintain a safe environment with so many types of dogs in our facility. Our groomers and staff practice safety when moving dogs to different areas. We know that not all dogs get along. That's why we are vigilant about keeping our canine customers a safe distance from one another.
We Groom Dogs in a
Timely Way
We know that you don't want to spend anymore time away from your dog than you need to. So, we are efficient in our bathing and grooming work. We want to get your dog's coat trimmed and looking great so you can see your dog at its best! If you can't pick up your dog immediately, we will keep it safe and happy until you arrive at our shop.
Our Prices Are Affordable
We have a clear list of prices for various grooming services. We believe in letting our customers know exactly what they'll be charged for our services. There are many dog owners who have their dogs groomed several times a year. We make our prices affordable, so you can keep your dog looking good year-round.
We Pride Ourselves on Our First-Rate Customer Service
When you call or contact our business to make an appointment for your dog, we are happy to offer you a variety of time slots. We know that many dog owners are busy, but still want to have their dog groomed on a regular basis. Also, we're happy to answer questions about our services, the qualifications of our groomers or even explain the steps in the grooming process so you're relaxed about bringing your dog in. If you need advice about maintaining the health and appearance of your dog's coat, we can supply that too. Our experience with many breeds has given us the knowledge to advise customers on coat care for small and large dogs.
At Apryl's Animal House, we are always glad to see a new face (and set of paws) walk into our friendly, well-lit shop. Contact us for an appointment or drop by to see firsthand what goes on in our dog grooming business. Be sure to visit our Facebook page to see some before and after photos of some of our happy, four-legged customers. We look forward to seeing you and your favorite pet very soon!
Contact Us!